December First Aid Courses.
Wow, December already!!  Here are our December First Aid Courses that are running:
Emergency First Aid at Work – Tuesday 5th – UFP WS9 0NF
Essential First Aid for Parents – Saturday 9th – The Box Stone ST15 8LQ
Insightful First Aid for Senior Citizens – Tuesday 12th – The Box Stone ST15 8LQ
To find out more about our courses please click on the link below.
https://www.facebook.com/pg/hmbtrainingservices/events
Would you like to book onto one of our courses, please call us on 01543 453338, or email; info@hmbtrainingservices.co.uk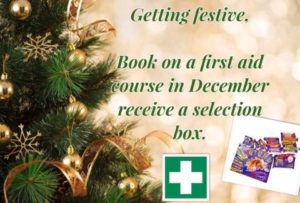 #Families #FirstAid #Aldridge #Stafford #Stone