About HMB
HMB Training Services provide health and well-being training courses to Businesses and Schools to improve Health and Safety Skills through education and training. Our training courses are tailored to the end customer and competitively priced; we provide discounts for group bookings or multiple courses booked. 
Our courses on offer are; First Aid, Health & Safety, Safeguarding and Mental Health First Aid, to the Midlands, Staffordshire area and beyond.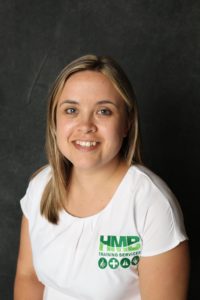 The company was created in August 2016, by Founder and Director Heather Marie Bird. Heather 
has worked at large companies such as Cat Finning and A-Plant, and in schools as a Teaching Assistant building up her first aid experiences and knowledge.  Before setting up the company, her daughter was born in 2010 where she experienced choking at a few months old, a febrile convulsion at the age of four years plus other injuries that resulted in a trip to A&E. 
After these scary experiences Heather wanted to spread life saving skills to all, with parents in mind.  When starting up HMB Training Services, the emphasis is to provide bespoke training on every course adapted to the audience; this including covering children CPR on First Aid at Work courses. 
While working in education for over six years, this has given Heather the fundamentals of excellent teaching in the classroom and treat every learner as unique to cater for their needs or difficulties.
HMB Training Services became a family run business in 2020, welcoming Mathew Farmer, Heather's brother, to the company.  Mathew's background as Line Feeder Supervisor in Jaguar, and similar role at JCB, managing parts, his team and the Health & Safety within the hub.  With over 10 years understanding, training and experiences, this has formed the foundation to bring him on board to the company. Mathew's role will be delivering First Aid, Health & Safety and Mental Health First Aid.